The SMASH Club serves Wellington's children between the ages of 5 – 13 years and offers three different services. We offer After School Care, Holiday Programmes & Breakfast Clubs. The SMASH Club is an integral part of the ministry of St Mary's Anglican Church.
Visit the Church Website at www.karorianglican.org.nz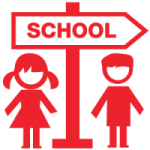 Our After School Care programme offers children a space where they can be creative, have fun, learn new skills and develop their social abilities.
Our School Holiday Programme is available for ages 5-13 with age appropriate activities. Each day has a different theme full of fun! Trip days are also offered.
Breakfast Club offers kids a chance to kick back, relax and have a good breakfast before the Supervisors drop them off at school.