WINZ subsidies available
SMASH is a MSD approved OSCAR provider, WINZ subsidies are available. To check if you can access subsidy please click here.
After School Care 2022
We aim to offer a fun, interesting and active afternoon prepared with love and care, join us! To inquire about enrolment, click here.
Welcome to SMASH!
Browse this slideshow for our latest news!
SMARTIE5
Exclusive after school care for 5 year olds starting a new journey! Click here to enrol.
For more information about this programme, click here.
Spaces Available in 2023.
SMASH Club Emergency Plan
It is very important that you become familiar with our Emergency Plan, please visit the Civil Defense website and check out our latest plan, click here.
WELCOME TO THE SMASH CLUB
The SMASH Club serves Wellington's children between the ages of 5 – 13 years and offers three different services. We offer After school care, Holiday Programmes & Breakfast Clubs. The SMASH Club is an integral part of the ministry of St Mary's Anglican Church. Visit the Church Website at www.karorianglican.org.nz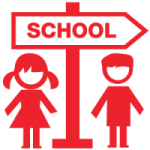 Our after school care programme offers children a space where they can be creative, have fun, learn new skills and develop their social abilities.
Junior and Senior Programmes are available for School Holidays. Each day has a different focus and there are lots of trip days and fun!
Breakfast Club offers kids a chance to kick back, relax and have a good breakfast before the Supervisors drop them off at school.